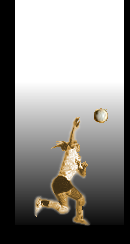 Current News

SVBA Members,

Due to the uncertainty around the coronavirus, we will be suspending play for the rest of 2020 and hope to start back up again in Spring 2021. Continue checking this website for updates.

Best Regards,

SVBA Board
2020-09-29

SVBA Mailing List:

To subscribe or unsubscribe from our email distribution... Click Here to make the request using the list name "volleyballassoc".
SVBA Free Agents:

Players looking for teams or teams looking for players should contact our VP and free agent coordinator, Matthew Curry, at mlcurry@sandia.gov. Matthew can also provide general league information.


Recent Updates:

• 2020-09-29 : No Fall 2020 SVBA Season due to COVID-19 concerns.



• 2020-04-09 : Season cancellation notice.



• 2020-03-16 : IMPORTANT: SVBA Spring 2020 season suspended until early April.



• 2020-03-16 : Added week#06 results



• 2020-02-07 : Updated the SVBA Rules document with clarifications on substitute players on SERP teams and new tie-breakers for division standings.

• 2020-01-31 : Added the full schedules for the SVBA Spring 2020 season.


• 2019-12-19 : Added the Season Announcement for the SVBA Spring 2020 Season.

• 2019-12-18 : Updated the Non-SERP Team Roster form.